Christmas is Dec 25th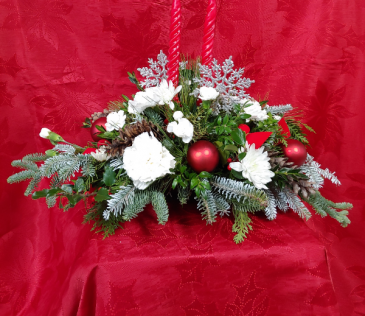 Can I pick-up the Christmas flowers I ordered online?
DOUBLE BLOOM offers both store pickup and delivery. If you would prefer to pick up your Christmas order, just give us a call at (800) 829-5946 and let us know. If you would like your order delivered, you will be able to enter the address and additional delivery details during the online ordering process. If you have any additional questions, please feel free to reach out and one of our associates will gladly assist you.
Can I request a flower substitution in my Christmas arrangement?
At DOUBLE BLOOM, we would be happy to provide the flowers or color of flowers you would like. Please feel free to contact us (800) 829-5946 with further information regarding your request. We can discuss your options in regards to our flower and flower color availability. To secure your preferences or arrangement selection, we advise placing your order as early as possible. During the Christmas season, flower varieties may occasionally run out of stock, and we may have to wait for a delivery truck. If your flowers of choice are available, we would be glad to provide you with that personalization.
Will my flowers be delivered even if no one is home?
Before you place your order online, we recommend that you provide our delivery drivers with additional information if you are aware that you or the one receiving the flowers will not be present. You will be able to select a date of delivery that is best for you. If something changes concerning your delivery needs, please give us a call (800) 829-5946 and we can work together on a plan to ensure your delivery.